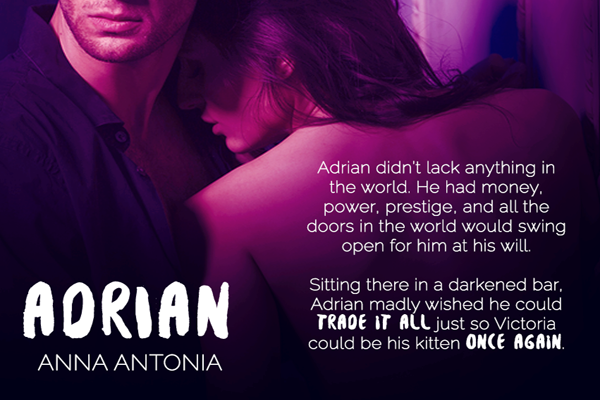 Adrian let her twitch for a bit before coming out with "I feel there's something here between us, Victoria. I hope you feel it too."
Her answer would tell him at least one important thing about her—was she a girl who liked to play games? Adrian didn't mind playing, but those based on denial and lies were tedious to the extreme.
ADRIAN HAWTHORNE
Adrian Hawthorne was a man in complete control until he met her… 
Adrian Hawthorne worked hard and played even harder. Money and women were never in short-supply for this charming billionaire. But when he bumps into the curvy Victoria Montford late one night, he can't deny his attraction to her is stronger than anything he's ever felt before. What starts as seduction ends up being an all-consuming love for Victoria. . .
TAGS: Billionaire, Second-Chance Love, Secret Baby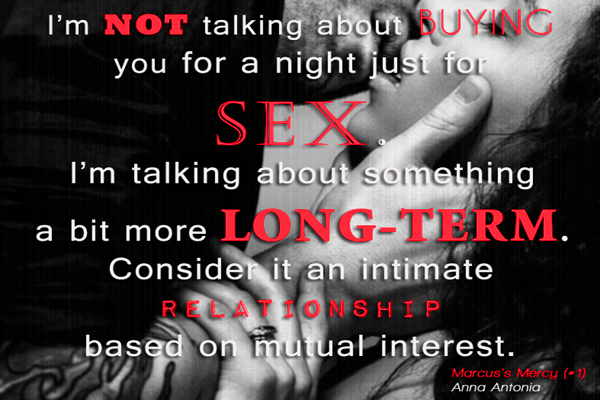 Regardless of how many bullets flew past his head or explosions rocked the buildings he hid in, Marcus didn't feel the messy fallout that came from facing mortality and leaving a laundry list of unfinished tasks.
Now, he knew regret.
Disquiet muddied the waters of his still existence. If he didn't know better, Marcus would swear he'd already become attached to this strange girl.
MARCUS WHITE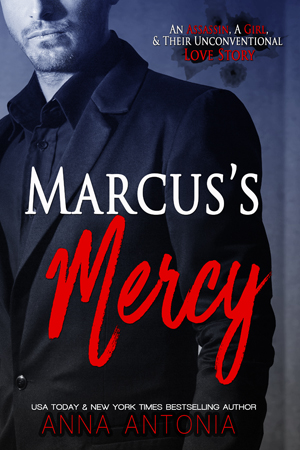 A chance encounter brought them together…
Marcus White is wealthy, handsome, and charming. However, there's a rather large fly in the ointment of his love life.
Marcus is an assassin.
With no desire for a typical relationship, he finds himself in a bar one night between jobs, fascinated by a girl with darkness in her eyes…
TAGS: Assassin, Dark Romance, Dom/Sub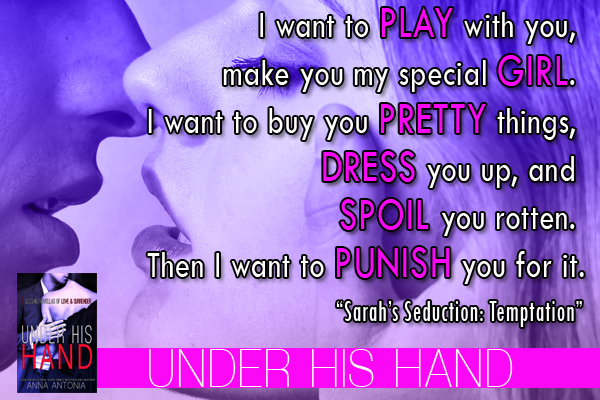 "Hold out your wrists."
Devon's voice slid over me like warm, thick honey. Sitting on the edge of the hotel bed, I felt my stomach tighten as I imagined what would happen once I obeyed him. An intoxicating paradox of fear and lust overwhelmed me. Bound, I would be at his mercy. He could strip me, fuck me, hurt me, love me, exalt me, or break me.
All at once or not at all.
SARAH WOODS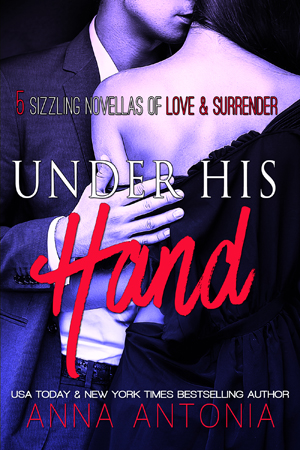 5 Sizzling novellas of love and surrender. . .
Love doesn't obey conventional rules and neither do these dominant men. From billionaires to brooding aristocrats to childhood sweethearts, these romances straddle the delicious line between seduction and surrender…
TAGS: Billionaires, BDSM, Dom/Sub, Second-Chance Love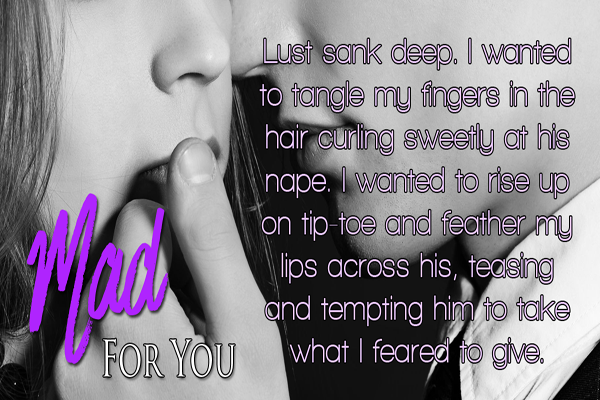 Gabriel took a step closer. He towered over me, making me utterly aware of his body. Even though I had grown a few inches so had he. I was back to being a blade of grass struggling to grow in the enormity of Gabriel's shadow. Or a moth battering against the window, wanting so badly to come inside and become one with his light.
EMMA ADAMS
This is what it means to be loved by a sexy and powerful billionaire…
Love is shown in many different ways, but when a billionaire loves you he expresses it in exceptional ways. Sometimes it's the sweet ache that comes from first love, other times it's a bittersweet obsession to make things right again, or even a ruthless display of sizzling domination, but no matter how he shows it, these billionaires are completely head-over-heels in love and will do whatever it takes to prove it.
TAGS: Billionaires, Dom/Sub, Second-Chance Love, Secret Baby