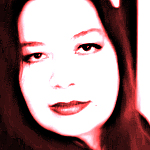 Anna is a lover of all things dark and passionate. Living in the Southeastern United States, she enjoys antiquing, DIY thrift store finds, sedate hiking along trails, and spending time with her family and menagerie of pets. Being the only girl in a household full of men makes it hard to always be a lady, but she gives it a good old college try.
THEMES I LOVE TO WRITE (AND READ):
Second-Chance Love
Secret Baby
Billionaires
Office Romance
Arranged Marriage
Overcoming Betrayal
Enemies Becoming Lovers
Opposites Attract
Redemption/Love/Hate
Runaway Brides
Tortured Heroes
Unrequited Love (with a HEA)
Big thanks for Mindy Klasky for putting together a huge list of romance tropes.
UPCOMING GENRES
Sci-Fi/Fantasy Romance
Paranormal Romance